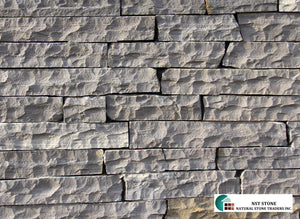 Natural Stone Traders Inc.
Wallings & Veneers
Sale price Price Regular price
< Click to View Larger
Natural stone walling, no matter where is used, from external to internal features and fireplaces, will add unparalleled beauty, depth, and texture to any designed space. It also beautifully blends the boundaries between indoors and outdoors. Add real value to your project whether it's a commercial development or a renovation by choosing Natural Stone Traders Inc.
NATURAL STONE TRADERS Inc. offers a complete range of premium stone Veneer options, making it easy to find the perfect match for your design. 
AVAILABLE SIZE: 1 "inch thickness & random L & W 2 to 7"
  
 To view our different styles, textures, and colors 
Visit our full gallery