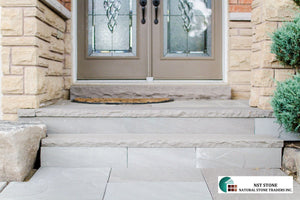 Natural Stone Traders Inc.
Risers
Sale price Price Regular price

< Click to View Larger

Cobble stones have been used for thousand of years, from paving roads to enhancing the look and style of any landscaping design. Their durability makes them one of the best choices for driveways, walkways, and patios.
Cobble stone or sets are in high demand. Their aesthetic appeal makes them very trendy and popular. They are generally used for edging driveways, but they are most commonly used for an entire area. Cobbles are incredibly durable, as well as stylish.


Cobble stones are perfect for any landscaping project. Cobbles can be polished, which brings a shiny and smooth texture to the surface of the stone.  They are easy to maintain, and durable. Cobbles come in different sizes, colors, and finishes such as natural, tumbled and sawn.
Cobble stones are ones of the most popular choices for exterior spaces, driveways, and private commercial projects. 
To view our different styles, textures, and colors 
Visit our full gallery