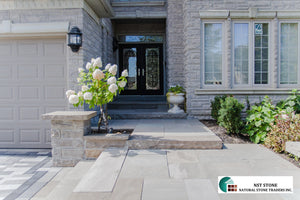 Natural Stone Traders Inc.
Jumbo Slabs & Pier Caps
Sale price Price Regular price

< Click to View Larger

Jumbo Slabs are mainly used for Barbecue tops, vanity counters, kitchen tops and any interior or exterior space where the sizes are odd.  Jumbo Slabs are available in different finishes such as - sawn, sand blasted, brushed, flamed and much more.  Jumbo Slabs are designed to enhance the look of these spaces mentioned.


Pier Caps: Adding the natural touch to your pillars or gates is the main work of Pier Caps.  
Our Pier Caps are available in the sizes below:
Slabs sold in 5, 6, 8 feet - Please call if you need a custom size
To view our different styles, textures, and colors 
Visit our full gallery